A protein powder manufacturer, already recognised for setting high quality standards, has committed themselves to the fight against food wastage. Always striving to improve on quality, reduce waste and eliminating risk, they have recently been looking into alternative technologies to reduce the quantity of product that they are forced to dispose of in situations where a batch of final product is suspected of containing contaminants and quarantined.
The customer currently uses a metal detector during their raw materials manufacturing process, but in the event of a potential tampering situation, entire large batches from a recall would be identified and disposed of, inflicting significant expense on the customer due to the un-saleability of their potentially perfect product, as well as the damage to their respected brand.
Because of the conductive properties of their metallised packaging, re-inspection of their final product with their standard metal detector cannot be performed.
The Results
After some preliminary tests of their product samples running through our ProteX X-ray System in Adelaide, the customer could clearly see the benefits of having a fail-safe system at the end of their finished goods line, and have since purchased a ProteX AD4991-2515 X-ray Inspection System to ensure only 100% inspected final product leaves their warehouse.
A&D are able to meet the stringent inspection and sensitivity specifications and guarantee an easy installation and excellent value from a total cost of ownership perspective. With the ProteX "Auto Setup" function, new products can easily be setup in no time and the machine operators don't require any expert knowledge.
X-ray technology that meets or exceeds the quality requirements of food manufacturers and retail standards.
High precision inline detection of many contaminants including and not limited to: glass, metal, stone, bones, some plastics, etc
Automated functions reducing times for calibration or servicing
Reliable inspection of more than 33.000 packs a day
Total peace of mind for the manufacturer and consumers
d-379t5oqlo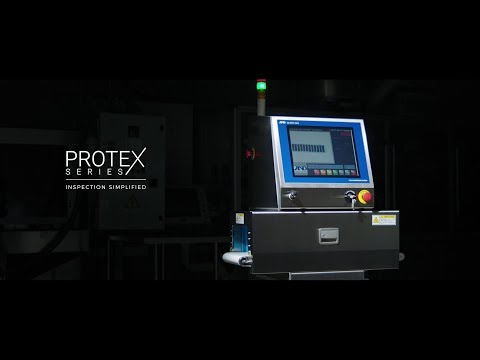 ProteX X-ray providing Brand protection
ZDH622pS5hM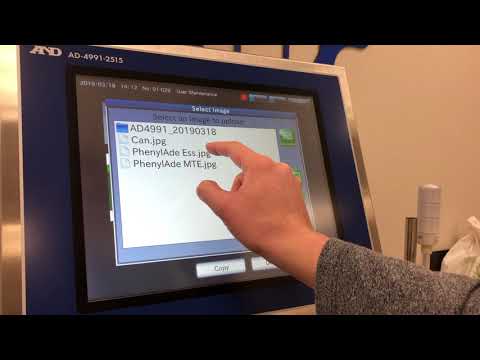 Setting up a new product on the ProteX
About A&D Inspection
Why Trust A&D Inspection?
From raw ingredients to the store shelves, product inspection is a key component of ensuring quality in your manufacturing facility, one you shouldn't trust to just anyone.
A&D is an established global company that has been a trusted provider of long-lasting and reliable measurement instrumentation for over 40 years.
A&D provides checkweighers and metal detectors suitable for direct food contact, meeting USDA standards.
Our systems can handle the environment and are designed to deliver reliable and repeatable results, and they are commonly used throughout the food and beverage industry today.
Our intuitive software and user interface is easy to configure, making product changeover as simple as pressing a button.
Contact Us