For the baking industry, quality is of the utmost importance, but the ingredients and processes can sometimes present a unique set of challenges for bakers and manufacturers.
100% product inspection often eases the concerns of bakers whose aim is to provide a top-notch product to their customers, but this isn't always the end of the story. The baking industry has some areas they must consider during the manufacturing process that are different from the rest of the consumer packaged goods industry.
Challenges within the Baking Industry
In a baking facility, there are various production zones, which means there are more opportunities for stainless steel contaminants to make their way into a product than in other types of consumer packaged goods.
While all manufacturers must worry about product quality, the baking industry faces a unique issue when it comes to inconsistencies. Issues like air bubbles in bread or rolls, missing cookies, or other anomalies within your product can negatively impact the consumer experience with your brand.
Dry ingredients, such as flour, and wet ingredients, like eggs and water, create a unique environment that is harsh on production equipment.
Because of this, equipment can wear more quickly, which is one of the reasons metal detection is so important in baked goods.
The Results
Product Inspection via combinations of X-ray, metal detection, and checkweighing can help prevent these quality issues from making it to store shelves. These inspection efforts can help to prevent customer complaints, damage to machinery, and costly product recalls.
Because A&D Inspection's automated systems can process items so quickly and reduce human error, manufacturers often achieve ROI on their inspection equipment in a matter of weeks, depending on throughput, while increasing your product inspection rate to 100%. This reduces your risk and protects your brand from potential recalls. Contact A&D Inspection today to find out how you can improve inspection on your production lines.
d-379t5oqlo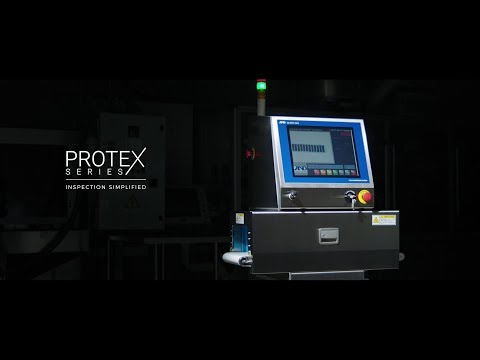 Introducing the Protex X-ray
4R_wVfmED0c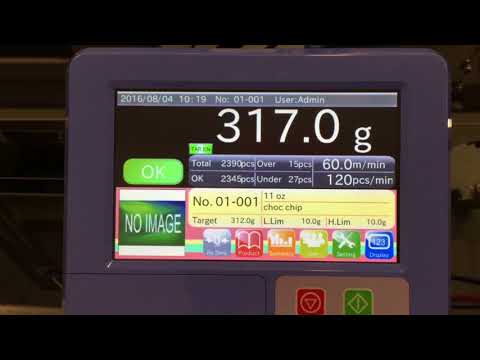 Checkweigher Metal Detection Combination System
About A&D Inspection
Why Trust A&D Inspection?
From raw ingredients to the store shelves, product inspection is a key component of ensuring quality in your manufacturing facility, one you shouldn't trust to just anyone.
A&D is an established global company that has been a trusted provider of long-lasting and reliable measurement instrumentation for over 40 years.
A&D provides checkweighers and metal detectors suitable for direct food contact, meeting USDA standards.
Our systems can handle the environment and are designed to deliver reliable and repeatable results, and they are commonly used throughout the food and beverage industry today.
Our intuitive software and user interface is easy to configure, making product changeover as simple as pressing a button.
Contact Us